Hi, it's Dina from Wordfeeder here. I'm about to email out 12 of the hottest coaching content deals of the summer!
Are you a business or life coach looking to FILL the coffers with amazing content to put your course creation on autopilot?
What about workshops, workbooks, blog posts and journaling courses to brand and sell as your own? You get to LEARN from these brilliant ladies, then you get to TEACH what you just mastered! That's what I LOVE about done-for-you content and you should, too.
But DON'T pick up coaching content from just ANY source. Go for the GOLD… with Nicole Dean and Melissa Ingold's Coach Glue… the SECRET WEAPON of 6-figure and 7-figure coaches worldwide!
June 1 marks the kickoff of Coach Glue's 12 Days of June Deals.
Take a peek at the smokin' hot business and life coaching topics they've covered with this done-for-you content that can be yours for a miniscule investment that you will make back IMMEDIATELY and then start turning profits with!
Money Manifestation Mindset – HOT topic for the times!
How to build a 6-figure business – EVERYBODY wants to know this!
Creating a service-based business – PERFECT for peeps wanting to freelance from home
Discover Your Purpose – Perennial favorite to help clients live an authentic life!
Freedom Journaling your way to the perfect dream life!
Creating a system for getting client referrals to grow your business
Cultivate a Money Mindset – YES, it matters if you hope to create wealth
Setting simple goals for your most spectacular year yet!
The Mindset Reset workshop to pull clients out of a slumpy phase!
Transitioning from Full-Time to Freelance – another HOT post-quarantine topic
Vision Board Blog Posts for coaches to attract vision board workshop attendees
12-Month Marketing Calendar – PLANNED in advance for your clients to build their annual business plan from!
Sign up for my list if you'd LOVE a Coach Glue Offer a Day via email starting JUNE 1st, 2021!
Nobody does coaching content like Coach Glue. Not only will you run away with an unheard-of amount of incredible quality content, but you'll also get a COMPLETE business coach's crash course with every content package you buy!
Every Coach Glue digital coaching product comes packed with information that you can master and then pay forward to your list in the form of free or paid ebooks, courses, classes, planners, email challenges and more. Take a shortcut to success and prosperity with Coach Glue's prewritten content on your side.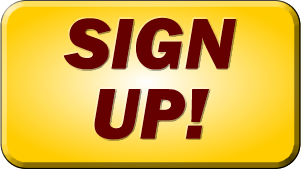 AND I'll be sure to let you know when each of these amazing deals from Coach Glue goes live! Follow me, Dina of Wordfeeder, straight to your inbox. I'll meet you there in time for Coach Glue Offer 1, starting June 1.