Hi there! You might have found this page because you're a designer looking for ways to make money by selling your creations. That's great. The top's popped for the printables market and there is NO limit to what you can do.
Check out these Ready-to-Go Growth Mindset Printables from eKit Hub.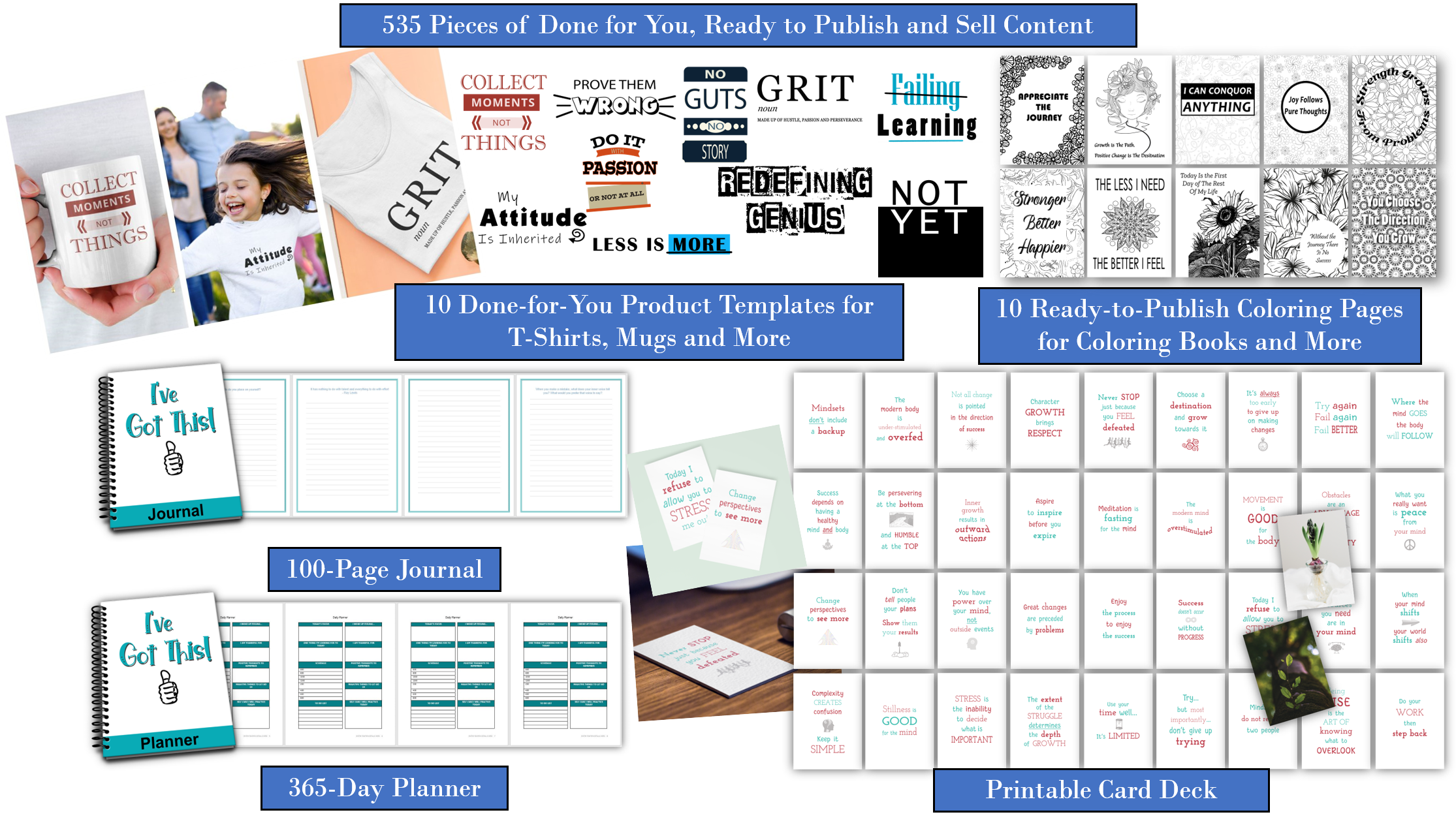 Today I'm going to show you what Alice and Yusef of eKitHub have done with their printable design templates. If you're a designer too, you have a choice. You can purchase this product, make into your own printable creations like hats, coloring pages, journal pages and more. Then upload to Etsy or Shopify or Facebook and sell as your own.
You can also become an affiliate of the printable documents that eKitHub is offering below.
If you've been growing an email list or following on social, remember that you can make HALF of every sale on good, solid printable products like these.
All you have to do is create a member account on the originating website where they're selling the printable design templates. Then activate your affiliate member status and get approved. Now you'll see a bunch of links in your member area for products just like this one. In fact… you could do this right now on Alice's site if you wanted to! After you get your link, share the details of this offer with your list. Pop your affiliate link into all the right spots. Hit send. When the sales come in, you get fiddy!! How cool is that?!
Okay, so let's explore the printables market and see how this creation has SO much profit potential to resell on Etsy, Shopify, Amazon, etc.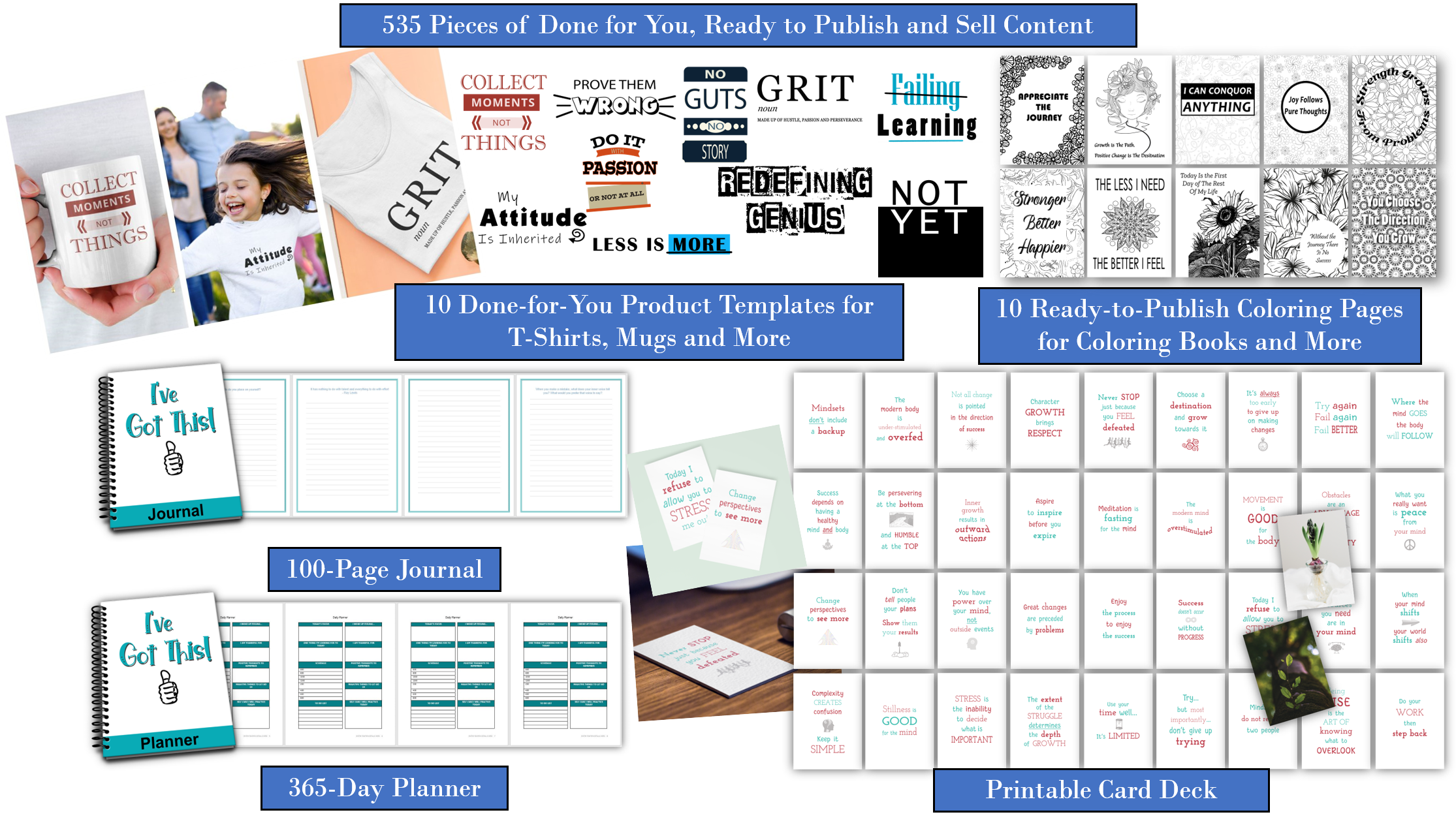 They're cranking out HOT digital products left and right. This is your chance to run off with a winner while they've dropped the price for this giant bundle. PLR or commercial resell rights content like this is typically very economically priced to begin with. So when you catch a sale, it's like whoo!!
Social media has been hopping since the pandemic. Everyone has taken to the virtual platforms, now we're all on video. That means people are looking to EXPRESS themselves via their gear.
Pop on your hat, grab your mug, take a pic, upload. That's what they're doing. And that's where these message infused designs come in. Not just for memes, your customers will love to fly their flag and flaunt some positive words like these. Pick these up now, and you'll have digital files of all the templates to make this print-and-go production creation process EASY and PROFITABLE.
Here's what's included:
10 Product Templates – create t-shirts, mugs, notebooks, stickers, towels, phone cases and more (.png / PSD)
10 Coloring Pages – coloring is a hit with children and adults alike. Use these sheets to generate traffic or create downloadable or print coloring books for sale. (.png / PSD 2550 x 3300 px)
100-Page Goal Setting Journal – comes with the Ecover Set. There are two 3d versions with .psd for editing.
365-Day Planner – comes with the Ecover Set. There are two 3d versions with .psd for editing.
36-Card Printable Card Deck – done-for-you and completely customizable
Yes, you can use these design templates to make your own products that you sell online! That's exactly what this content is for.