When it comes to managing a business online, time saving production cutting hours while preserving quality is always the way to go.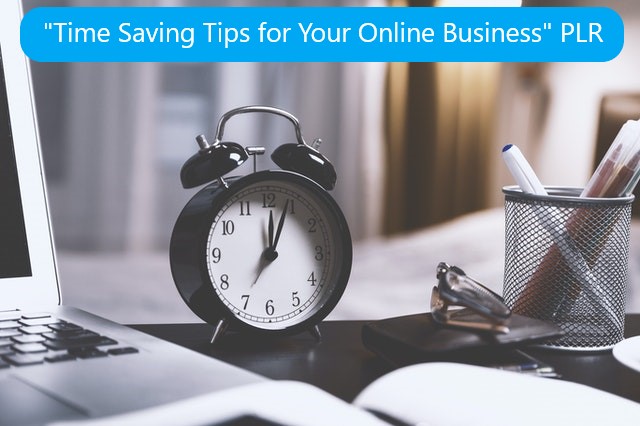 Just because you're taking a shortcut does not mean it's the bad way of working. In fact, streamlining your systems is actually the smartest thing you can do for your business.
Here's a Content pack that you can pay forward to teach people how to work smarter and not harder online.
That's the thing with PLR, or private label rights content. You don't have to be an expert in the topic to grab some articles and start reading and then sharing with your audience. The articles are typically very economically priced and full of good information if taken from a good source.
Wordfeeder's PLR is some of the best quality around in terms of writing and information. So you know your audience will be receiving excellent advice and you can also take this advice as you grow your business which puts you on the fast track to making more money!
This article pack comes with private label rights. That means you can share it or you can sell it as your own such as in an ebook or part of a larger course.
A total of 18 articles or 8900+ words. That's a bonus gift of nearly 2K extra words free! Titles include:
1. Intro
2. Up-Front Time Savers for Your Online Business Launch
3. Build Your List Now, Save Time Later
4. Time Saving Steps to Begin Collecting Email Subscribers
5. Form Creation Time Saver: Choose the Javascript Option
6. Content Sharing Setup to Save You Time and Headaches: Your Blog Goes First
7. Avoid Hosting Hassles, Get a Domain Name that Dominates
8. Cut Production Time During Blog Posting Sessions. Organize Your Content's Structure Up Front
9. Speed Through Your Social Media Setup
10. How Does Advance Tech Setup Save You Time in Your Online Business?
11. Hands-Off Digital Product Creation Saves You TONS of Time
12. Set Up Coaching Packages and Limit Coaching Hours to Free Up Your Time
13. Online Business Owners, Save Time by Talking to the Right People – Your Target Audience
14. Steps for Streamlining Your Coaching Programs: Try an Autoresponder Shortcut
15. Email Newsletters Can Be Advance Posted for a Future Date
16. Time Saving Password Tricks for Your Online Business
17. Cut Production Time But Not Corners with These Content Posting Shortcuts
18. Save Yourself Time By Creating Policies and Procedures for Your Helpers in Business
You will receive an email as soon as this is ready!
Please note that in the world of private label rights content everybody signs up for everyone else's list, that's the best way to learn as you go and also grab some really good economically priced content while you're at it. You're going to get a lot of emails.
Wordfeeder in particular covers all the major niches so they email every day. You should choose an email address where you will be happy to hear about a good deal.