Hey guys! If you've been following along with coaches who make big money online, you've probably heard experts say that "It's all in the list."
That's the truth!
List building helped me grow a profitable copywriting business. I would get new clients and jobs each time I sent an email out to my list.
List building has again helped me create income with a content selling business online.
If you're not list building with your online business, you really need to start!
What's in a list and how do you get one?
Your list is your email subscribers plus people who follow you on social media. When you get wind of a great deal, you pass it along to your list. When you learn something new that can help people solve a specific problem, you let your list know.
This is how the online business game is played, but maybe you don't really know how to build a list. Well, I have a couple of hard-working moms and savvy business owners who can help you start list building so you can make good money by sharing what you know.
Make the time to take the actions that make you money. Focus on 10-minute list building tasks.
We often complain that we don't have time to do the things we want to do. But it's truly a trade-off. How many minutes do you think you spent tagging friends on Facebook this morning? That's a task that you could trim down a bit and make room for a different kind of task that can make you money.
Set up lead magnets. It can take as little as 10 minutes!
What are lead magnets? They're little digital download gifts: informational tidbits that you can offer your audience. Think ebooks, free content, editable templates, tip sheets, resources, referrals.
There's a little bit of a process that goes along with this. First, your content should match the information seeker. They go to the search engines, they find you, and it's a match for what they need.
Now that they have found you, how will you keep in touch? You'll offer a special gift. An opt-in gift.
What's a good example of a business that can make money list building? How about a dog trainer?
(Insert your own business and target audiences challenge that you can help solve, here)
Let's say you run a dog training website. You want people to sign up so you put some articles out there. Now you want to attract sign ups to your list. How do you get people to sign up? Maybe you create a quick list of reasons why dogs misbehave and simple steps to help stop the problem from happening.
People who have problematic dogs find you online when they do a search. They see that you're offering some free info so they sign up to your list and now they download your tip sheet.
That person becomes your follower. Next time you email, you get an opportunity to reconnect with their problem and share something of value that they will appreciate.
Later, maybe you're offering a course. Or maybe you are an affiliate of this great product that has shown to help with dog behavior. So you share the links and you get a sale… and then you do that again and again. And that is how list building works to grow profits online.
You found my website because you want to know how you can build a six-figure business by creating, sharing and selling content on the web. That's great!
Let's make that happen.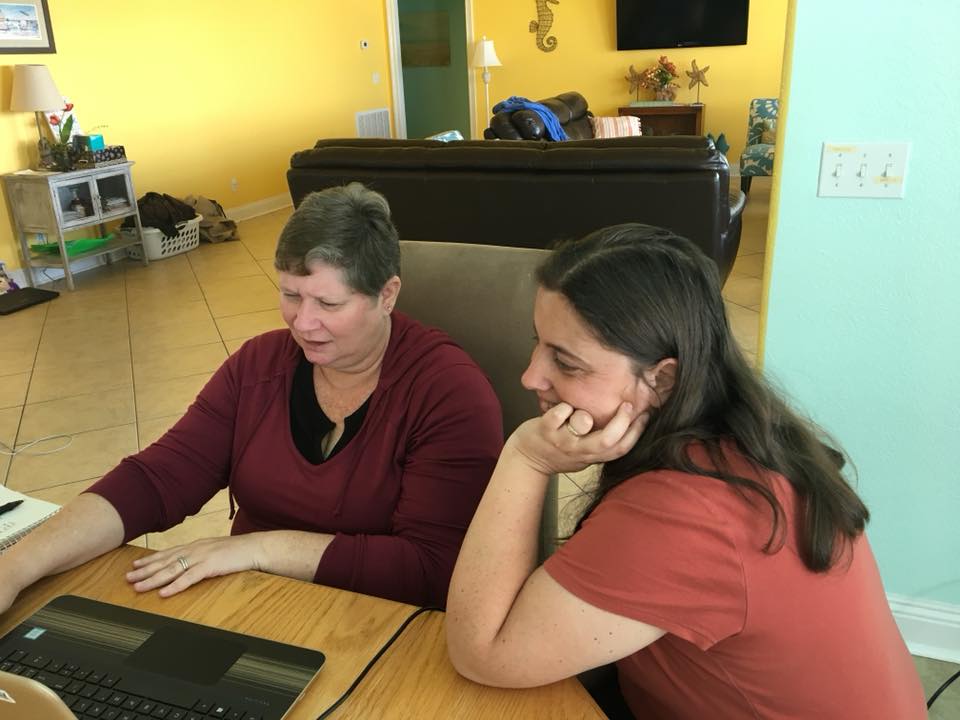 My friends Tracy and Suzanne are two dedicated business owners and partners who have built up a six-figure business and are ready to share with you their techniques. Their website is called Piggy Makes Bank.
As they have astutely pointed out, it only takes about 10 minutes to put a list magnet together so you can start growing your list.
That's what Tracy and Susanne will show you in this mini self-managed course, so you can become familiar with the steps you'll need to take in your own business to start seeing real profits.
So I gave you a general idea of how list building works. Now get the specific steps you need to put in place and start growing a list that makes you real money.
Tracy and Suzanne have launched a 6-figure business from the ground up. List building is one of their secret strategies.
Check out this course they're offering for just $27 for a limited time.
5 Module Video eCourse on 10-Minute Tasks for Building A Successful Email List – from Piggy Makes Bank
They're going to show you how they do what they do so you can do it too.